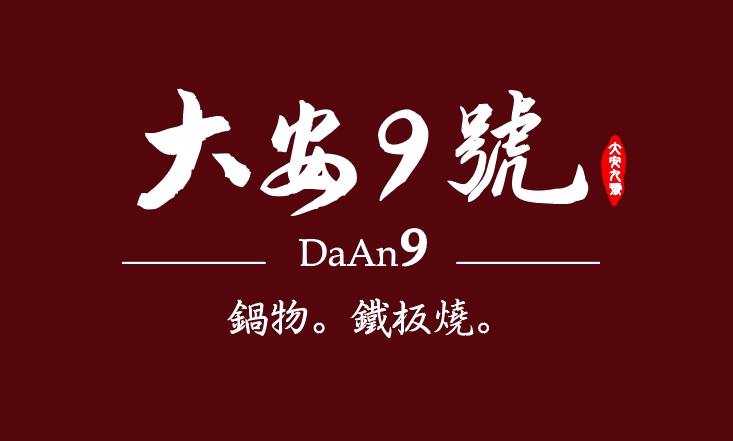 大安9號鍋物。鐵板燒


四季新鮮食材,食物自然原味。美好食光
火鍋 & 鐵板燒的食尚藝術
來大安9號「享受食物的味道」,用餐不只是裹腹,
而是現代忙碌生活中的一個喘息瞬間,讓身心靈都能被療癒
DaAn9 Shabu Shabu & Teppanyaki
DaAn9 Shabu Shabu offers high-quality ingredients – vegetables, meat, live seafood and more –
for diners to enjoy authentic shabu shabu or Japanese-style hot pot.
The soup base is made with ingredients from Japan, using traditional Japanese methods,
and to preserve the flavours of the food, the shabu shabu is served and cooked in copper pots from Japan.
Located in a quiet alley near Chung Shao East Road,
DaAn9 Shabu Shabu also offers private rooms for customers seeking a pleasurable dining experience
in privacy and comfort. Our mission at DaAn9 Shabu Shabu is to always exceed our guests' expectations.
​